Selling a Home in Palm Beach and Martin County
Ted Guarnero and his team know the Palm Beach and Martin County like the back of their hands. For over three decades, Ted has both resided and worked magic for his real estate clients. Whether you're looking to buy or sell, rent or lease, The Guarnero Group has the know-how, the tools, and the determination to get the job done, and done well. Having "been around the block" (most likely, one of the ones you have lived on), Ted loves to share his enthusiasm for Florida and deep knowledge of the real estate opportunities with his clients. Add to that equation the state-of-the-art technology tools for which the DreamWorks Group is well known, and it's a win-win combo on both buyer and seller sides—no matter what side of the street you're on!
What Makes Ted Different?
If you're searching for a Realtor® who cares more about your interests than theirs—and this is rare—we think you'll be pleased to know that the key to our success is one rather simple tenet: We listen. Sounds easy, but it's not all that customary to find a REALTOR® who has your agenda in mind, not theirs. Not only do we listen, but we're also there for our clients literally night and day. And when we say that we're available 24/7, we really mean it! What you'll also learn about Ted & Company is that they will never say "never" –responding promptly to any and all appointment requests, phone calls, email—even snail mail! Plus, your calls and letters go straight to the top, with direct contact to Ted and his Senior Associates.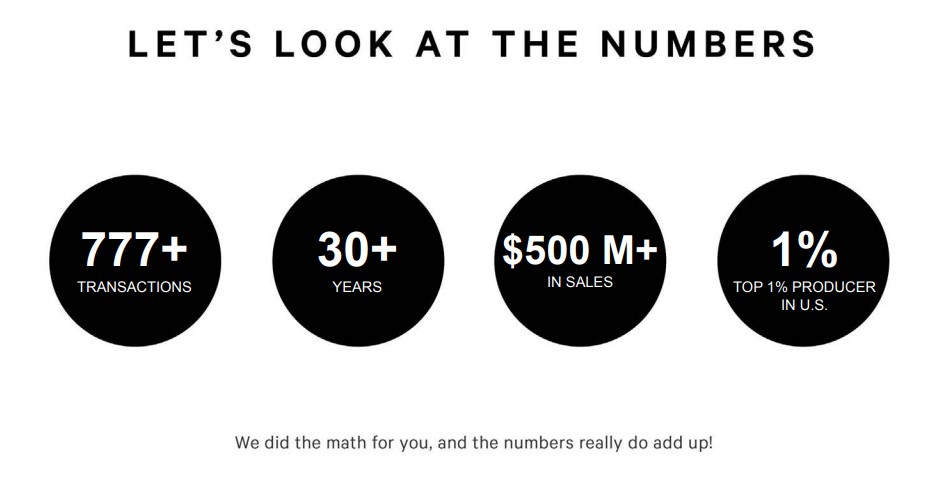 More Than Just a Number
Sure, the numbers count, but with Ted and his team you will never be "just a number." Let's face it: buying or selling your home is one of the most important financial and emotional transactions you'll make in life. And that's where Ted stands out from the crowd, having fostered a well-deserved reputation for really caring about his buyers and sellers. Genuine compassion and interest in his clients distinguish Ted from the often negative—often deservedly so—regard in which many real estate agents are held. With Ted and the Guarnero Group, you're more than just a number. Helping their buyers and sellers identify their goals and needs; meeting the often challenging requirements of family; and location, location, location—all with an eye to maximizing future return on investment—are a given with Ted & Company.
I felt I had a partner working with me rather than just a salesman. I am somewhat of an impulse buyer; Ted made sure I toured a number of units, and slowed me down enough so I could make a rational decision. He explained the market downturn, negotiated artistically with the sellers, and thoroughly reviewed all pertinent details to me before I signed any documents.
Richard-
We would like to thank you so much for the outstanding job as our real estate agent. We really appreciated your professional approach to the sale of our home. You made the whole experience very easy and comfortable for us. Thank you for keeping us so well informed. We know we sold our home quickly and for the top dollar because of Ted and Tim's extra care and concern.
Jennifer & Tony--
Ted Guarnero is the most dedicated, hard-working Realtor we have ever had the pleasure of working with.
Clarie M-
Ted possesses that "middle aged high" one rarely finds without consuming a box of Krispy Kremes and a six pack of Pepsi.
Rick & Penny
I've worked with Ted for 2 years and only have the best things to say about him. Courteous, professional, consistently goes above and beyond.
Michael A
I could never have rehabbed my condo without you-not only did you find me a great buy, but you saved me thousands on the contractors, and then sold it for more than expected.
Ted B--
He unceasingly showed us one unit after another, standing by our strict requirements and criteria. Very often, while walking to the next showing, people he knew would say hello. Ted made Chicago seem like a very small town. Ted works seven days a week, is very approachable and is always a professional. We enjoyed working with him and would highly recommend him and his organization. I work with Ted on the vendor side of things (software) and he has been a class act from day one. Very knowledgeable and a pleasure to work with. I am sure my experience with Ted is similar to those who work with him on real estate transactions. Highly recommend working with Ted.
Rob
Ted was a terrific agent for us. His understanding of the market and building we purchased in was superb.
Steve T
Ted Guarnero & Tim Duquette encouraged me to trust their judgement and expertise. They related a strong belief that they could have the property under contract within thirty days. As it turned out, it didn't take thirty days. Ted had a signed sales contract in olny two days. Ted was absolutely great! He met with us several times over a two year period until we were ready to sell. He gave us good advice and we never felt pressured to list before we were ready. Once we were preparing to put our condo on the market, Ted went above and beyond in assisting us. He arranged for someone to come in and touch up the paint and fix other things so the condo would show at its best. He even went to Home Depot to get the paint! Ted made everything really easy. Once the condo was on the market it sold in one week! All went smoothly through the closing. We have and will recommend Ted to others. He's terrific!
Mary C
Mr. Guarnero is a pleasure to work with. He is very thorough, honest and always has the best interest of his client in mind. I highly recommend him! Ted has managed our property for a number of years now. I find Ted to be dedicated, creative and tenacious. He treats my money as if it were his own. And is available whenever needed. I would recommend Ted highly to anyone needing real estate assistance, be it selling or renting.
Wayne B
Searching and finding then closing in on a reasonably-priced apartment in downtown Chicago is like looking for a needle in a haystack but Ted helped make the process as painless as possible after i fell in love with the condo I ended up signing a lease on! He was very patient in answering all questions (via text, email and calls!) that both my boyfriend (who's also a realtor) and I had and at any time of the day. He's a very personable agent and an incredibly genuine individual and it was a pleasure to have met and conducted business with him.
Val M
Ted is the type of person who immediately makes you feel like the two of you have been friends forever. My excitement soon turned to disbelief when Ted sold my condominium not in thirty days, as he had hinted, but rather on the first day of listing. What can I say about service like that? He is articulate, intelligent, and always a pleasure to deal with. I will recommend Ted to everyone.
Christina--
Having done alot of real estate transactions over the years, I must say that Ted is by far the most comprehensive Realtor I have worked with. His website capability is amazing and was extremely helpful in a recent home search....Ted's integrated model of interpersonal service and use of technology is highly recommended!!!
Karen A.
Ted has the patience of a saint. I have had the experience working with Ted over the last 5 years. He always goes above and beyond and is great explaining the process. Ted was there every step of the way. He never gave up looking for the right property for me. In the end, I found the home of my dreams. I would recommend him to anyone who is looking for a home.
Melissa R
Ted was a pleasure to work with and he found us our dream apartment. Could not ask for a better realtor!
Joey B
Ted has been my realtor for over 7 years. He has helped me rent my condo and then sell my condo. Over the years I have gotten to know his incredible work ethic and caring attitude. I only work with Ted!!!!!
Mila P.
It has been a pleasure working with Ted to rent out our property. Ted is incredibly knowledgeable about the Chicago market and we appreciated his insightful advice and opinions. He genuinely acts in the best interest of his clients, which was evident in his thoroughness and responsiveness throughout the entire process. Overall, it was a great experience and we look forward to working with him again in the future.
Kevin S.
Trust us. Once you try Ted and Tim, you will regret ever using any other Realtor.
Mike & Mary C.
Ted was great to work with. Could not ask for a better realtor!
Alex C
We owned a condo in downtown Chicago that our son lived in. After he moved out we decided to sell the condo but we were not able to physically be in Chicago to handle the process. We were referred to Ted Guarnero and the entire process was handled over the phone or by e-mail and was easy. We felt Ted obtained a fair settlement for us. Someday I hope to meet him in person.
William S
Working with Ted and his team was a great experience. As a first time homebuyer, I was extremely skeptical and worried about the whole process, especially trusting a real estate agent. My initial meetings with Ted immediately put those worries to bed. He is truly focused on your (the buyer) interests and helping you find the right home for your situation. He helped educate us on the market and different property types in order for us to narrow down our search and figure out what we wanted. He never once pressured us and listened intently to our thoughts and opinions. My wife and I ended up purchasing a home that we truly love
Simon S
Ted was a fantastic help during our home hunt. He understood our preferences in a home and showed us several units that were in our price range and great places to potentially live. He clearly explained his valuation of a given property and provided sage advice when negotiating our initial offers and counter offers. He also went the extra mile to be present for the closing. He knows the Streeterville and Gold Coast market VERY well. I'd recommend Ted in a heartbeat and will use him again when we need to buy and/or sell.
Tom P.
Ted Guarnero has made the experience of buying my first home an absolute breeze. Ted held my hand every step of the way! By the closing date, he was like an old friend. I would highly recommend working with Ted Guarnero to anyone who is looking to buy or sell a home.
Adrianna
Listing Photography

Wall-to-Wall Marketing

Stand-Out Print Marketing
Specially printed marketing brochures and flyers showcase new listings. These premier resources include detailed property synopses, neighborhood reports, and agents' contact information. Expertly captured images and brief property descriptions enable buyers access to pertinent and visually pleasing content. Made to order and design for successful sales
Photography & Videography
We partner with several premium photography services to showcase your listing with the highest quality photos and video available. Our partners quickly deliver HDR images, 3D tours, floor plans and marketing videos that will wow your potential buyers!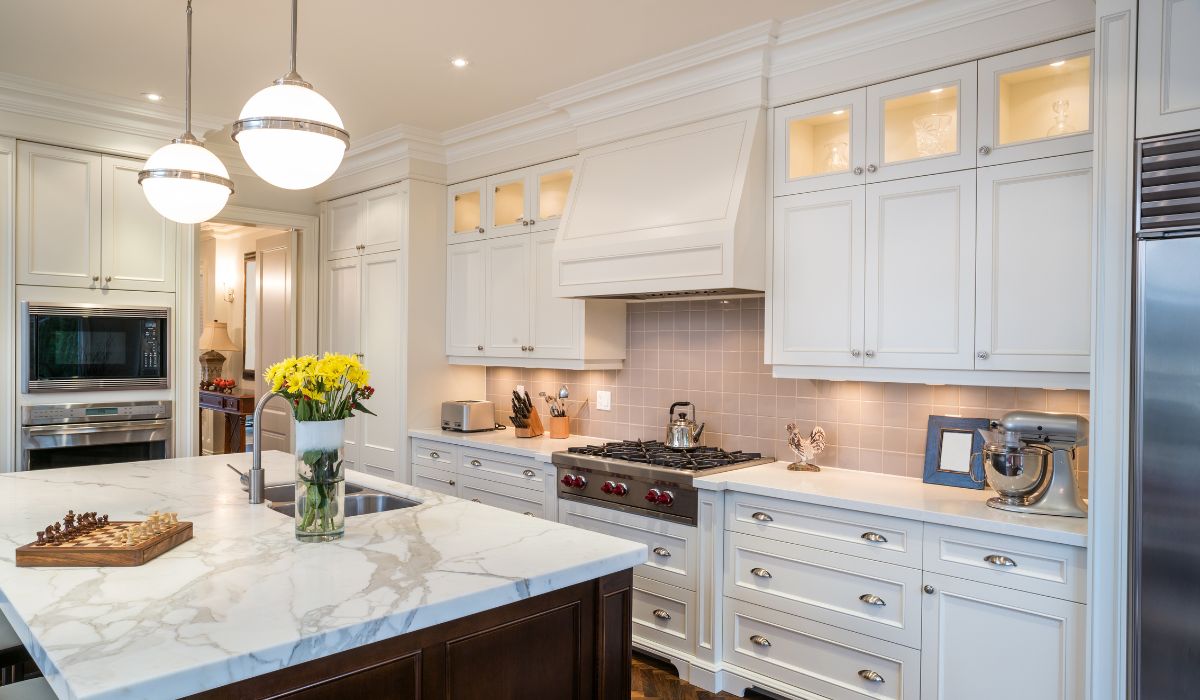 Optimized Marketing
Custom Listing Website
Custom websites give properties of a platform which allows for a more interactive dimension. These platforms offer a sophisticated, convenient, and comprehensive look at a property.
Floor plans
a listings blueprints allow buyers to imagine living in the space more concretely. The layout details increase the selling credibility and the buying probability.
365 Walk-Through
Virtual walk-throughs offer buyers unmatched convenience and ignite their imagination. The 3D listing immersion feature complements a listings floor plans and heightens the digital draw
We Sell It All
Condos | Townhomes | New Construction | Investment Properties | Single-Family Homes | Commercial | High-Rises

Pre-Listing Advice
Declutter
Remove any extraneous items or personal effects to better showcase your home. Even furniture that detracts from a listing's feature, flow, and possibilities should be removed.
Repairs & Staging
Address bulb replacement, wattage increase, and even balancing or disposing of fixtures. Before listing, any unfinished projects should be completed.
Photography
The results of decluttering, repairs, and staging enhance our photogenic representation of your home. Impressive photos shorten market time.