Juno Beach Homes for Sale
Updated Juno Beach Real Estate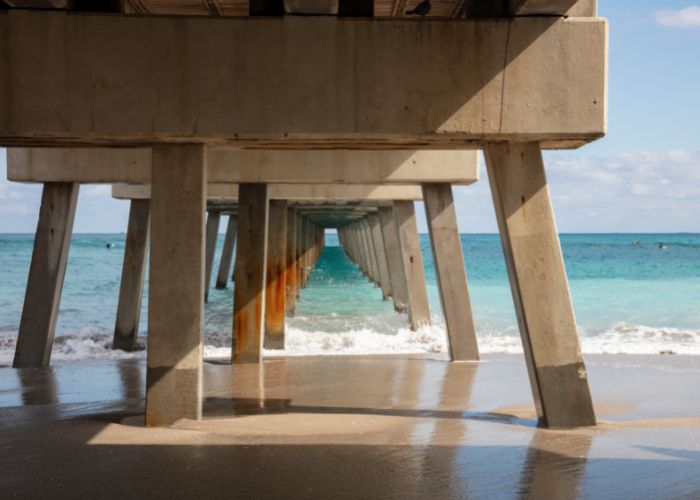 There is a lot to love about Juno Beach, however, it's arguably the most famous for its turtle nesting. As the largest concentrated area of turtle nesting in the state of Florida, the nesting season is a huge draw to the community by both locals as well as tourists and those from neighboring communities such as Palm Beach Gardens or North Palm Beach. The beachfront is nothing short of paradise, and the white sandy beaches and wisps of beach grass allow you to enjoy the beauty of nature and slowdown from the hustle and bustle of everyday life.
And, for your convenience, feel free to register for a free account to receive email alerts whenever new Juno Beach listings come on the market that match your specific criteria.
Included below are homes for sale and real estate in Juno Beach, FL.
Juno Beach Homes for Sale
September 25, 2023
Why People Love Living in Juno Beach
While the beachfront is a hot spot for locals, a huge perk to calling Juno Beach home is easy access to the ocean even from inland homes thanks to the North Palm Beach Waterway. A cruise along the North Palm Beach Waterway provides small vessels access to the open water where you can enjoy a day of sailing, fishing, or head out for a day of exploration at Juno Ledge Reef Dive. If you're looking to explore on land, transportation both throughout and outside of Juno Beach is easily achieved via Highway 1.
Juno Beach Schools
Juno Beach is perfectly located within the highest ranked school district of the Greater Miami area, Palm Beach County School District. While the district is widely recognized and sought-after, the schools within Juno Beaches' city limits are among some of the best. In addition to public-school campuses for students in grades K-12, Juno Beach is also home to several charter schools as well as private schools including the highly sought-after Batt School.
Best Things About Juno Beach
Wildlife - There is plenty of wildlife to discover in Juno Beach both on land and in the water. While the area is often known best for turtle nesting as well as turtle protection and conservation efforts, there is so much more to explore and enjoy. Explore the miles of winding trails, canoe and kayak access points, as well as a boardwalk within the Juno Dunes Natural Area where you can bird watch and explore some of Florida's natural foliage and wildlife.
Beach - The word "beach" is in the city's name, so naturally you can't forget to mention the stunning shores of Juno Beach. The Juno Beach pier provides a great spot for fishing as well as a leisurely stroll atop the crashing waves below. The sand is powdery white and ocean temperatures are often exceptionally warm and crystal clear allowing you to feel as if you've been transported to a tropical paradise.
Juno Beach Real Estate
The majority of Juno Beach real estate is made up of single-family homes including vast mansions that boast waterfront access, views, sparkling swimming pools and more. There is a great opportunity for rentals in Juno Beach, and you can enjoy beachfront luxury condominiums boasting an array of building amenities in addition to the beach right out the lobby's front door. You can also find a good handful of multi-family housing options such as townhomes and duplexes that often provide a more affordable option than single-family homes, yet more privacy than an upscale condo building may be able to provide.
Contact Your Juno Beach Realtor®
All Juno Beach Neighborhoods
Search By Juno Beach Property Types