Join Our Team
25 Leads per month Guaranteed!!! But it's a lot more than leads.
The Guarnero Group, Powered by Dreamworks Real Estate, is a fast-growing residential real estate team focusing on Martin County and Palm Beaches. The Guarnero Group offers new agents all the latest technology, coaching, systems, and guidance needed to start or grow your real estate career or advance it in our competitive marketplace.
Advanced Lead Management Tools & Coaching
Our lead management tools and coaching services to all our web agents are second-to-none. From finely-tuned action plans and scripts to a lead management system that tracks user activity from the first property they view on our websites, we've worked tirelessly to craft customized strategies that give our agents the best path toward success.
Sierra Interactive award-winning CRM Included.
GGMS Coaching system included
Mentorship and coaching
Free professional Headshots
Free branded emails and email signatures
Weekly training and one on one coaching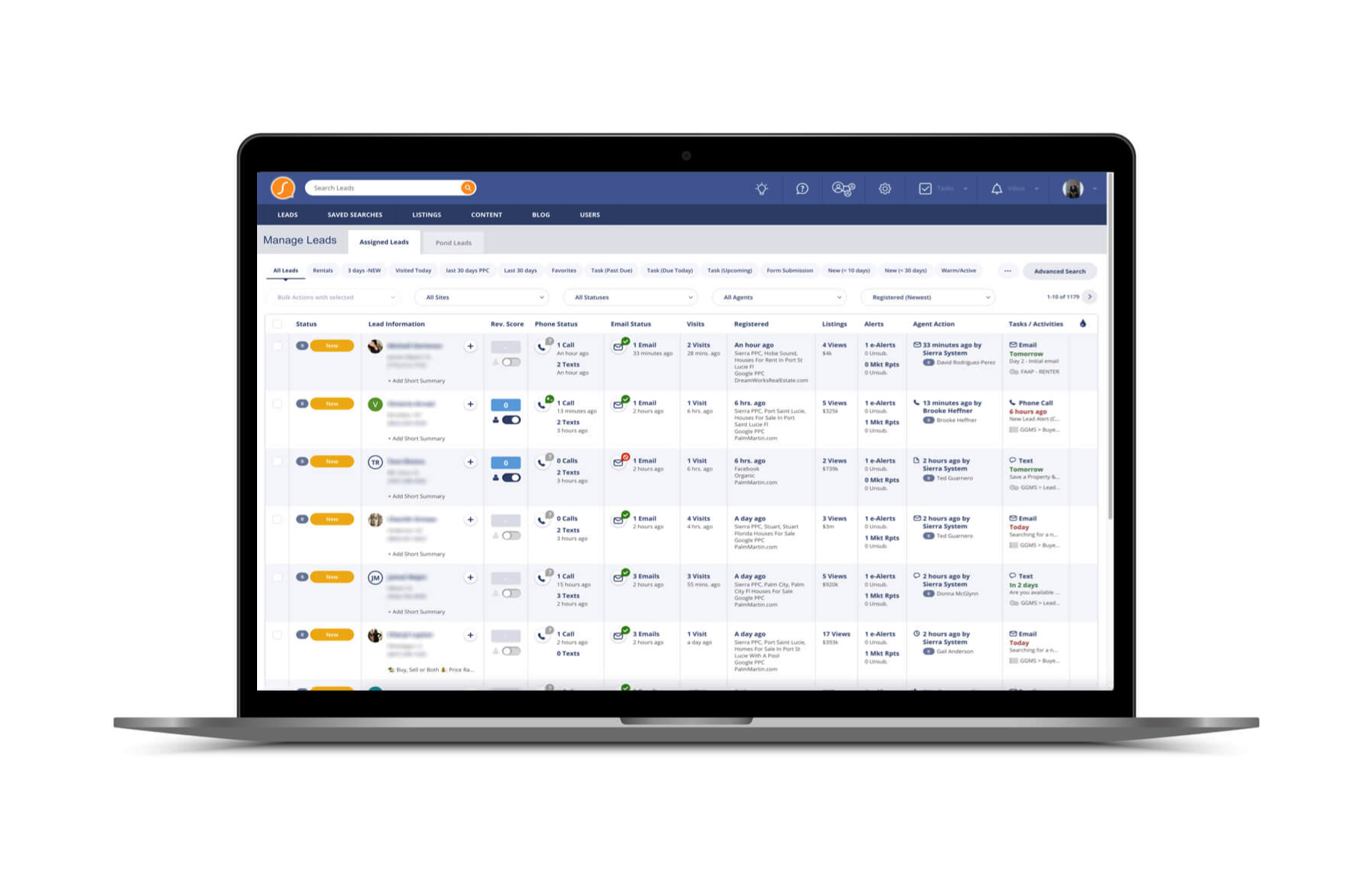 Marketing
Professional photography is included for Dreamworks Realtors.
All Dreamwork Real Estate listings get a professional website
Make your Real estate marketing a success with our free seller landing pages
Ask about reverse prospecting funnel all potential buyers that are looking in the neighborhood or same price point
Free professional photography on all Dreamworks listed homes.



Continued Digital & SEO Investment To Assist in Lead Generation For All Our Agents
Having over a decade of experience in online lead generation, we don't rely on Zillow, Realtor.com, and other national portals for qualified leads. Instead, we continue to invest in our digital assets, ensuring we provide a consistent pipeline of leads every month to agents on our team. These investments include highly targeted PPC campaigns for our websites, an aggressive SEO strategy, and constant social media engagement.
Google PPC directed towards areas you farm
Advanced management in CRM
Revaluate leads scoring included
Free Dialer included
Neighborhood tracking links are Included
Accountability dashboard
What's my home worth sites Included
Property websites are included for all listings.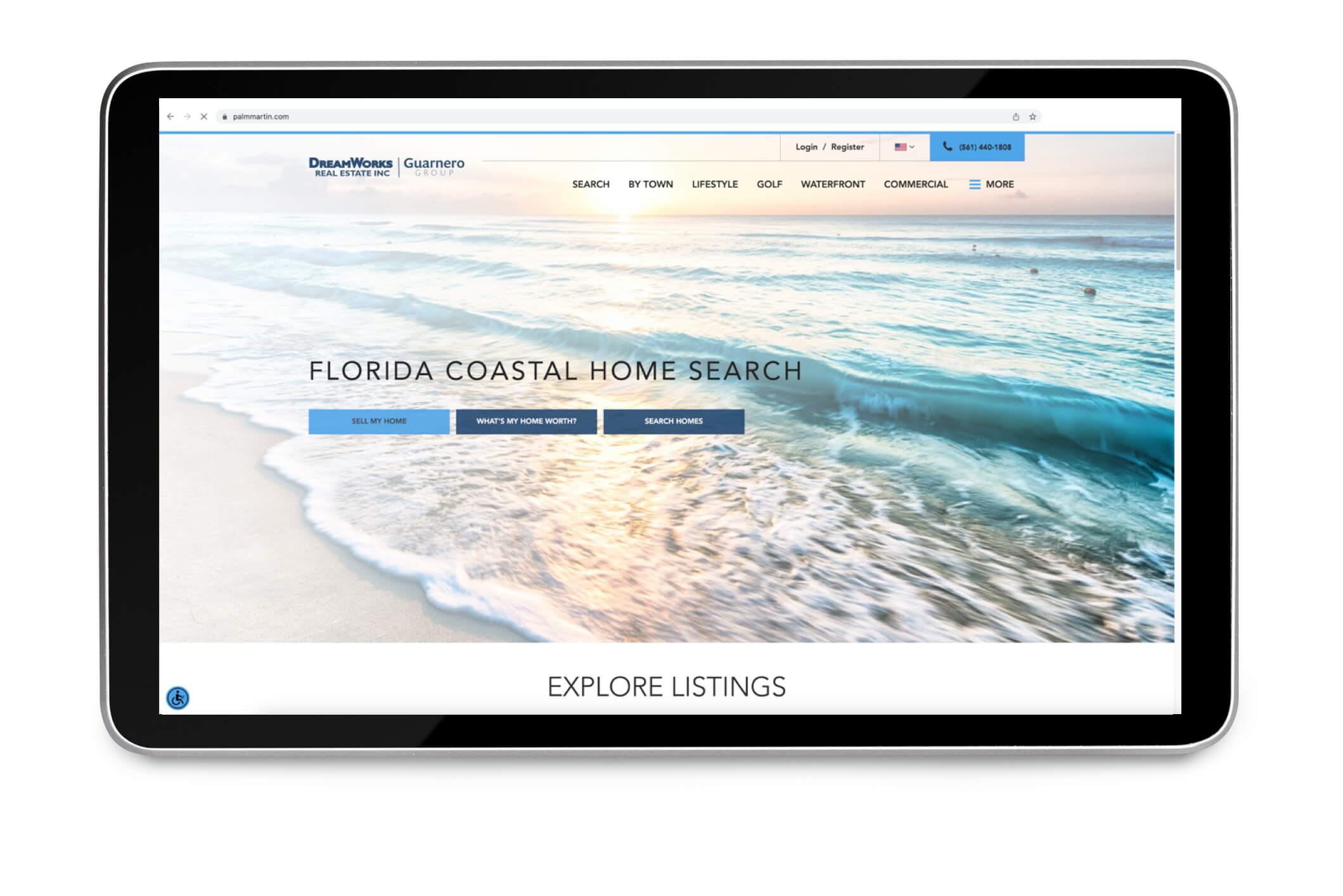 In-House Social Media Content Creation
And speaking of social media, our in-house social media team maintains our visibility on all major social media platforms, including Facebook, Twitter, Instagram, and others. Unlike so many other team or agent social media accounts, our goal is to provide value to our followers through regular market updates, city and community spotlights, and tips on where to start your home search throughout Palm Beach and Martin Counties.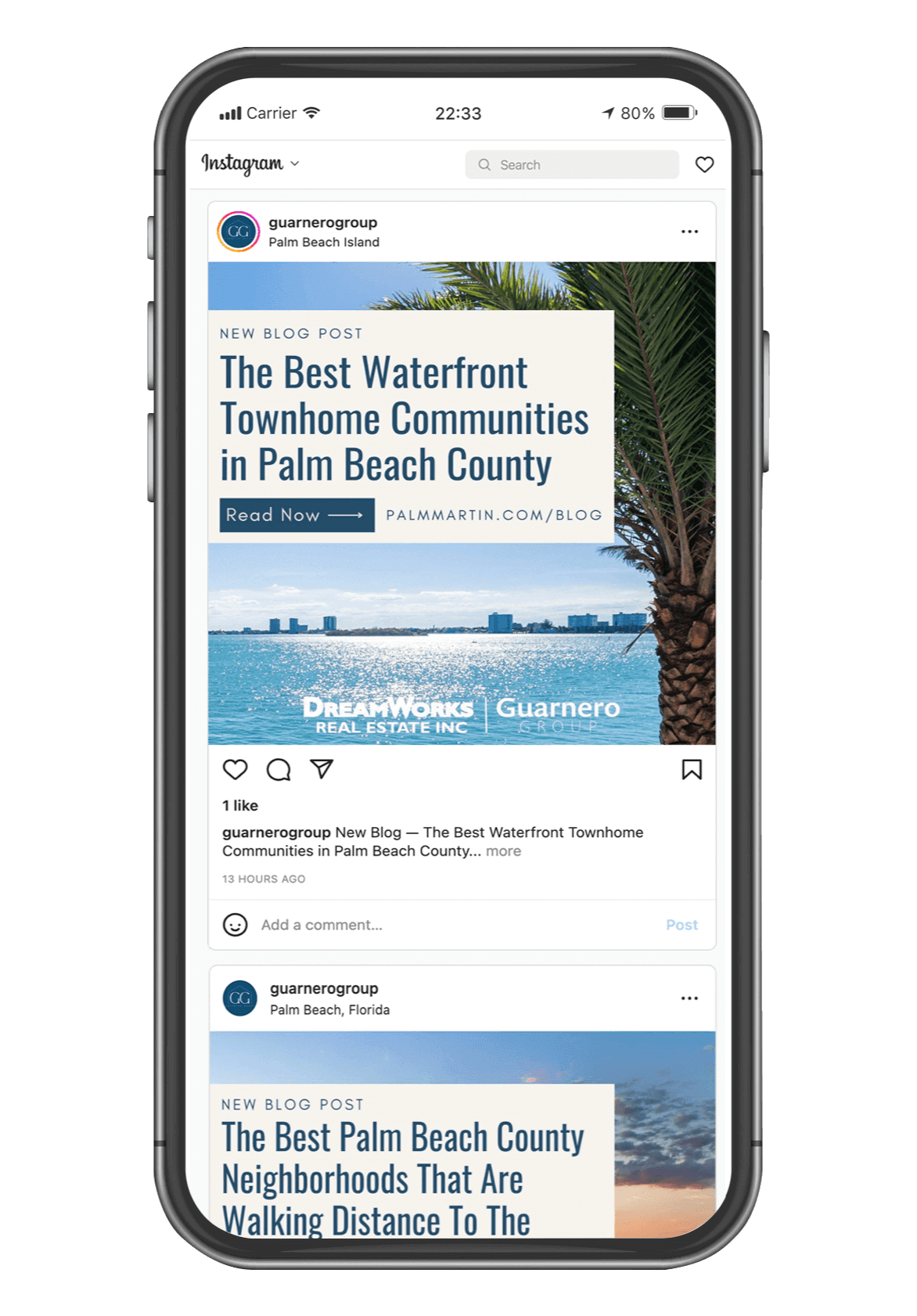 We're Hiring! Contact Us Now