Tips for Moving Your Family and Your Pets to Florida
Posted by Ted Guarnero on Thursday, June 23, 2022 at 10:44 AM
By Ted Guarnero / June 23, 2022
Comment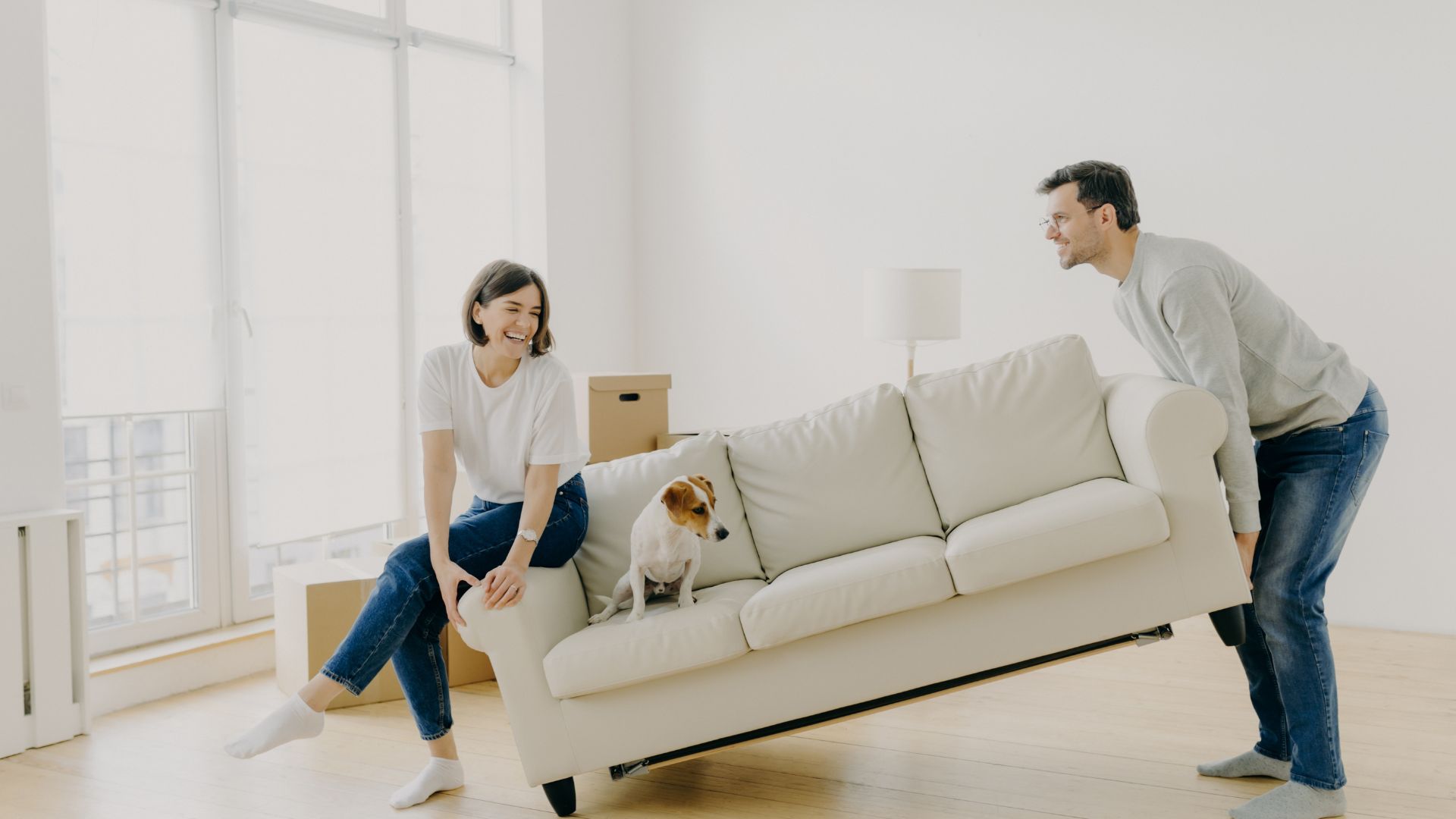 According to research, about 72% of Americans spend their lives living in or near the city they grew up in. However, career changes, retirement, or the desire for a change of scenery leads many people to find a new home in a different state. Moving to a new state can be a challenge. These tips can help make your move to Florida move easier.
1. Keep Your Pet Safe
Moving is stressful enough without having to worry about your pet escaping or getting injured. On moving day, keep your pet in a quiet room with the door closed. If you are using a moving company, make sure the movers know not to open the door to that room.
If your pets don't spend much time riding in the car, gradually prepare them for the move by getting them used to their crates and taking them on short drives before moving day. Pet-proof your new home. Update your pet's ID tags and microchip information.
2. Purchase Homeowners Insurance
Florida is known for its hurricanes and is consistently one of the top states in the country for weather-related insurance claims. Homeowners insurance provides you with financial protection if your home is damaged or destroyed by weather or another disaster.
Your rates depend on where your home is located, your credit and claims history, and the age and condition of your home. If you have a dog, keep in mind that some insurance companies may exclude liability coverage for some breeds. Research the coverage, benefits, and costs before purchasing insurance for FL home.
3. Hire Professional Movers
If you have ever moved your stuff yourself, you know how stressful it can be. Professional movers can move your things more efficiently and safely than you can. They have the equipment, safety gear, and experience to deal with heavy and bulky items. The expense of hiring movers can be worth it to avoid potential injuries and property damage that you may cause by moving yourself.
4. Help Your Pet Be More Comfortable
Purchase some products to help your pet be more comfortable on the drive. If you don't already have a crate, buy one and put a comfortable bed or crate pad in it. If your pet is nervous in the car, consider purchasing anxiety-reducing scents and other calming products. Make sure you have portable food and water bowls, treats, toys, or chews to keep your pet occupied and a litter box and litter or waste bags, and a scoop.
Customer ratings can be a good way to choose products, but reviews from veterinarians are a better way to ensure that anything you buy is safe and healthy for your pet. Look for websites that offer vet reviews and recommendations.
5. Give Your Pet Time To Settle In
You may be tempted to just turn your pets loose when you get to your new home, but this may be overwhelming to them. Instead, choose one room to set up a home base that includes your pet's favorite treats, toys, and food and water bowls. Once your pets are comfortable, gradually allow them into other rooms in the home.
Moving out of state can be overwhelming for both humans and pets. However, taking steps, such as purchasing home insurance, to make your move easier and safer can take some of the stress out of the process.
For more information on relocating to Southeast Florida, contact my office at any time!