The Best Palm Beach County Neighborhoods That Are Walking Distance To The Beach
Posted by Ted Guarnero on Friday, November 25, 2022 at 4:13 PM
By Ted Guarnero / November 25, 2022
Comment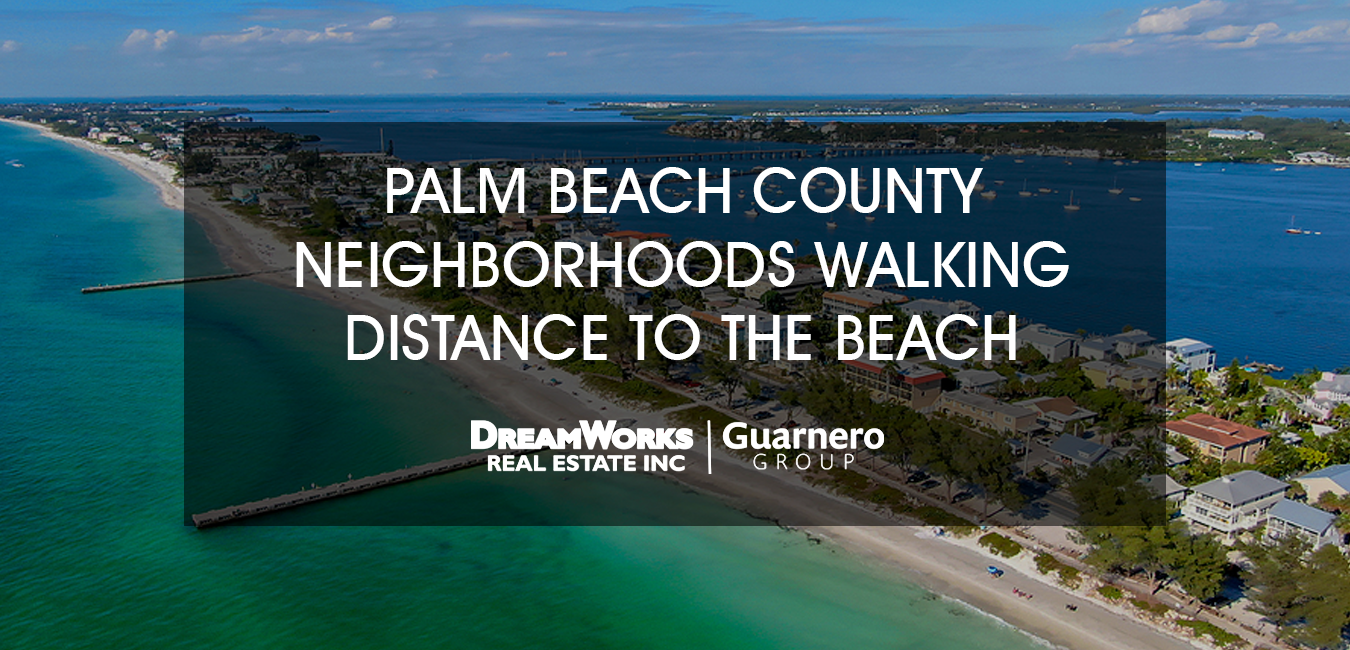 The warm tropical climate and year round sunshine are two of the primary reasons why so many people ultimately move to Florida at some point in their lives. But if you're really looking for the ultimate South Florida living experience, doesn't part of that include being able to walk to the beach from your new home? Well, if being just steps from one of Palm Beach County's pristine, white sandy beaches is the dream, here's a look at just a few neighborhoods and communities that will help make that dream become a reality.
The Bluffs - Jupiter, FL
Developed back in the mid-1980s by Burg & DiVosta, The Bluffs is one of the larger planned communities you'll find walking distance to the beach in Palm Beach County. Consisting of both condos and detached single-family homes, The Bluffs in Jupiter offers variety if nothing else, which is ideal for home buyers who don't have a multi-million dollar budget. Within the community you'll find 7 individual neighborhoods with each offering its own separate collection of recreational amenities, which may include playgrounds, dog parks, sport courts, picnic areas, walking and biking trails, and more. Interested home buyers should expect condos in The Bluffs to start inn the mid-$400s, while starting prices for most single-family homes jump up to around $800,000 to $900,000.
Ocean Walk - Jupiter, FL
Did you really think we could list communities walking distance to the beach without including one with the name "Ocean Walk?" Well, aside from its not-so-subtle name, Ocean Walk is an establish gated community that actually has quite a bit of appeal and desirability despite the age of many of its homes, of which some were built all the way back in the 1970s. In fact, it's because of that age that many homes in Ocean Walk have all sorts of character, which may include rich timber ceilings, a classic architectural style, and lots of lush mature greenery all throughout the neighborhood. And because many Ocean Walk homes have been tastefully updated relatively recently, it's not uncommon to find the perfect move-in ready home here, which will likely cost you between $1.2 and $1.8 million.
Sea View Ridge - Juno Beach, FL
Some say the Sea View Ridge neighborhood is one of Juno Beach's hidden gems, and given its walkability and close proximity to the beach, that's hard to argue. As a smaller community with just 16 homes, you might not see a Sea View Ridge property hit the market often, which has allowed the neighborhood to maintain plenty of original charm and character given some of its homes date all the way back to the '60s. And with that being the case, most homes in Sea View Ridge are smaller one-story residences, but you will find a few larger 2-story Mediterranean-style homes in the neighborhood as well. Price-wise it's hard to give an accurate range because of limited availability over the years. But because we're talking about detached single-family homes walking distance from the beach, interested buyers should definitely have a low 7-figure budget.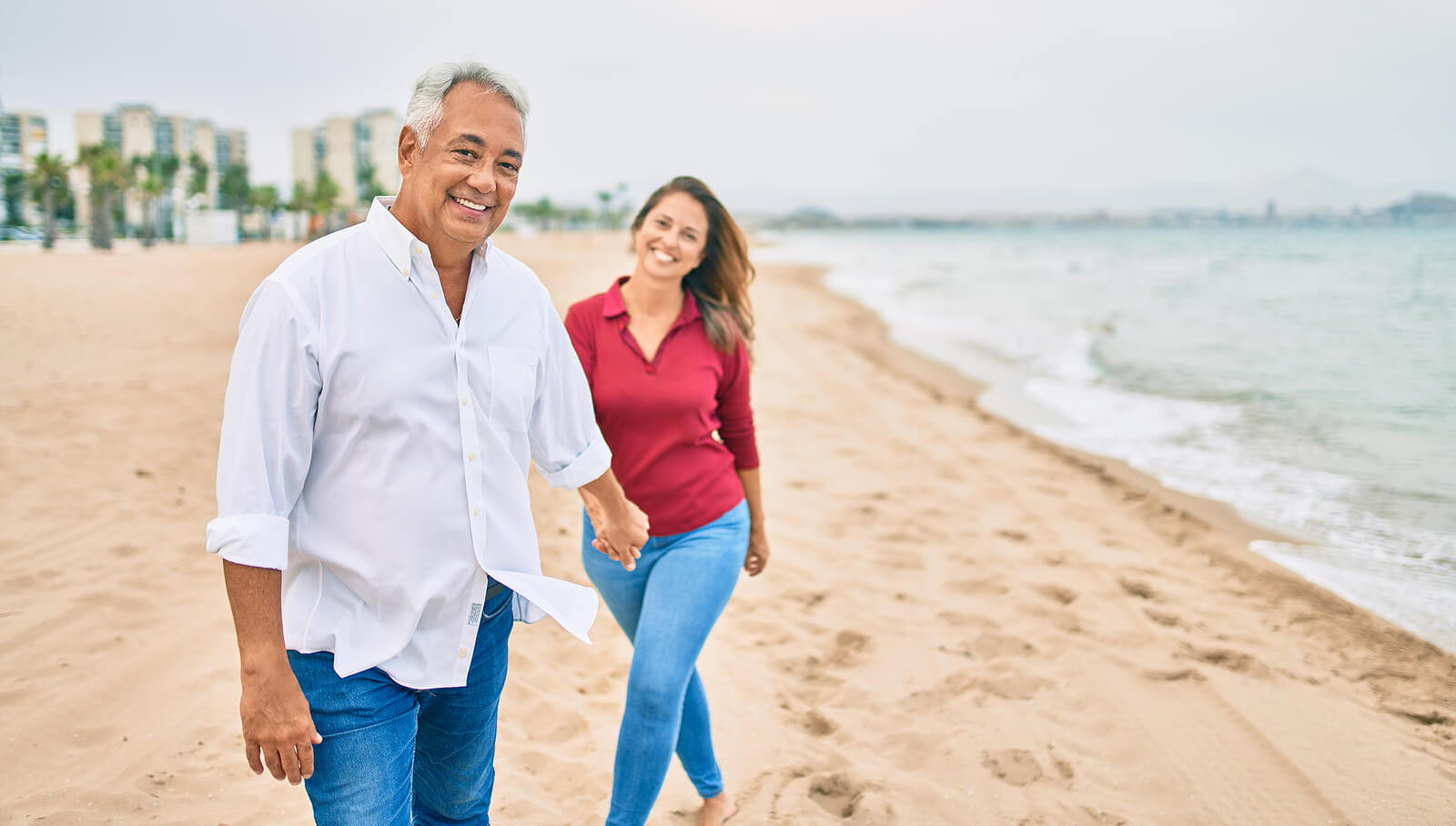 Looking for the ultimate setting in South Florida?
Search all available
waterfront homes for sale
, or contact the Guarnero Group, Palm Beach and Martin County's local real estate experts, for all your home buying & selling needs!
Palm Beach Shores - Singer Island, FL
Although technically Palm Beach Shores is its own town, it's a place that definitely has a distinct residential neighborhood vibe. With a population of just over 1,100, Palm Beach Shores is almost entirely detached single-family homes and resorts and marinas along the waterfront. Additionally, nearly every street in the community is quiet and low-traffic, not to mention steps from the beach, making it the ideal location if a close proximity to the waterfront is high up on your wish list. Because Palm Beach Shores is larger compared to your average near-beachfront neighborhood, inventory tends to be a little more consistent. But not surprisingly, most Palm Beach Shores homes start around $900,000 and have been known to top out close to $2 million for a fully updated, move-in ready property with plenty of living space.
Bello Lido - Palm Beach, FL
The Bello Lido community in Palm Beach is truly where you'll find some of South Florida's priciest homes and estates. Because it's an established community with some homes dating back to the 1950s, home sizes aren't overwhelming and typically have between 4,000 and 6,000 square feet. But because of its location just off the oceanfront, home buyers should expect to pay a premium. In fact, it's not uncommon for Bello Lido homes to have an 8-figure price tag, especially if a property has a full-size guest house, of which some do. We also love the Bello Lido community for its quiet and ultra-private location near the northern end of Palm Beach, which for our money is one of the best areas to call home in all of Palm Beach County.
Lost Tree Village - North Palm Beach, FL
Lost Tree Village presents prospective home buyers with that rare combination of being a golf course community and also a community that offers a very close proximity to the beach. Encompassing 450 acres, this gated enclave is also only 15 minutes from the Palm Beach Airport, making it an ideal location for anyone who loves to travel as well. But thanks to its lush grounds, exclusive golf club, and rich history, Lost Tree Village homes for sale are usually among the area's most expensive as well. However, with John D. MacArthur Beach State Park nestled right up against the community, you'll never be too far from wide open green spaces and one of the most pristine stretches of beach in all of Florida.