Abacoa Neighborhoods With The Most Expensive Homes
Posted by Ted Guarnero on Saturday, February 18, 2023 at 4:23:44 PM
By Ted Guarnero / February 18, 2023
Comment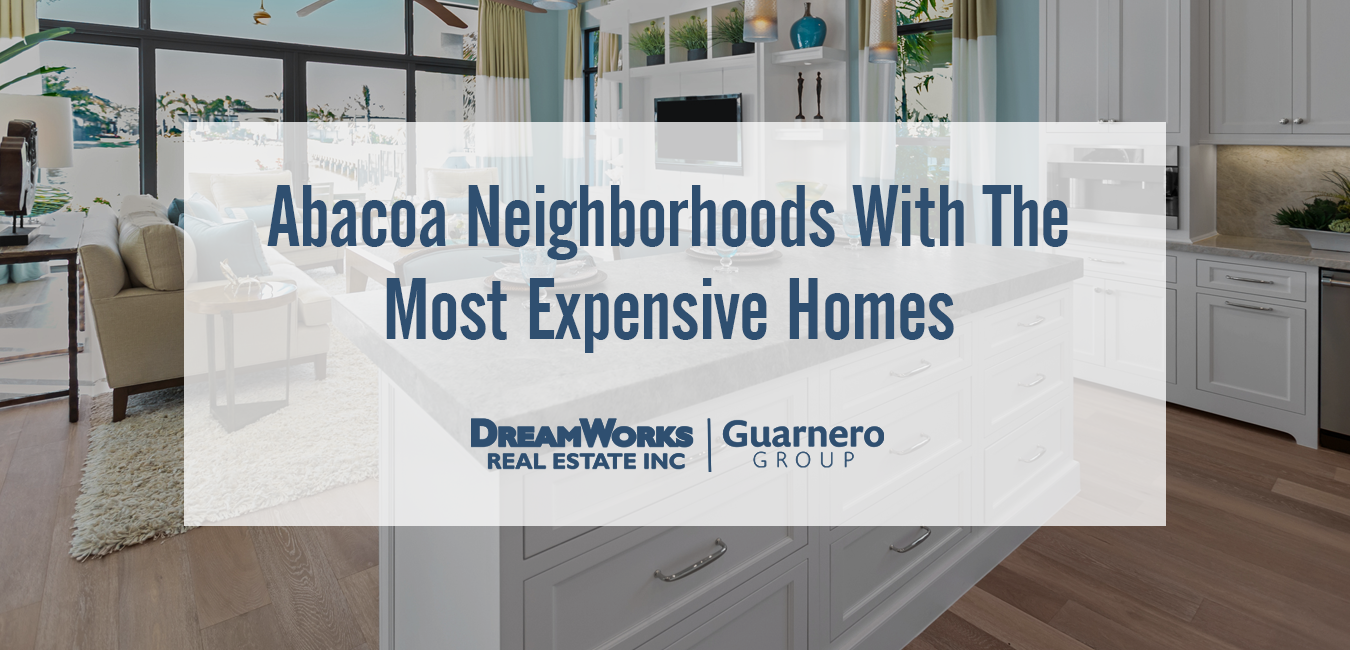 Jupiter's master-planned community of Abacoa spans over 2,000 acres and is home to sixteen unique neighborhoods, each of which has its own special charm and appeal. Abacoa neighborhoods offer home buyers the option of condos, townhomes, and single-family homes, and while some Abacoa neighborhoods are affordable, other neighborhoods feature homes at a much higher price point. For those looking to invest in their forever home, some of the most expensive homes within Abacoa's neighborhoods may be worth considering.
Valencia at Abacoa
Those familiar with Abacoa undoubtedly regard Valencia as one of the most elegant and luxurious neighborhoods within the Abacoa community. Valencia is made up of 137 single-family homes, and upon entry, residents are greeted by mature palms that tower over the main entrance. Homes at Valencia are inspired by Mediterranean-style architecture, and they feature romantic touches like arched doorways, terracotta tile roofs, and iron gates. The interiors of homes at Valencia include high ceilings, curved windows, and marble floors. With easy access to Abacoa's charming Main Street, Valencia is the ideal location for residents who wish to spend time active in the heart of the community, enjoying the district's shopping and dining. Homes at Valencia have anywhere from four to six bedrooms and are priced between the mid $1M and the high $2M.
Mallory Creek at Abacoa
Mallory Creek is an Abacoa neighborhood inspired by the architectural style of Key West, with both townhomes and single-family homes that feature anywhere between two and six bedrooms. The single-family homes at Mallory Creek have high ceilings, welcoming front porches, and spacious walk-in closets, creating an open, inviting environment. Mallory Creek's amenities offer additional appeal, and residents can take advantage of the neighborhood's heated swimming pools, nature trails, and playgrounds. Located only a short walk from Mallory Creek is Abacoa Town Center, where residents can enjoy local shopping and dining. Mallory Creek's single-family homes fall between 1,800 and 3,950 square feet, and townhomes range between 1,500 and 1,800 square feet. Home buyers can expect prices for Mallory Creek townhomes to start in the high $500s, and prices for single-family homes are in the high $1M and low $2M.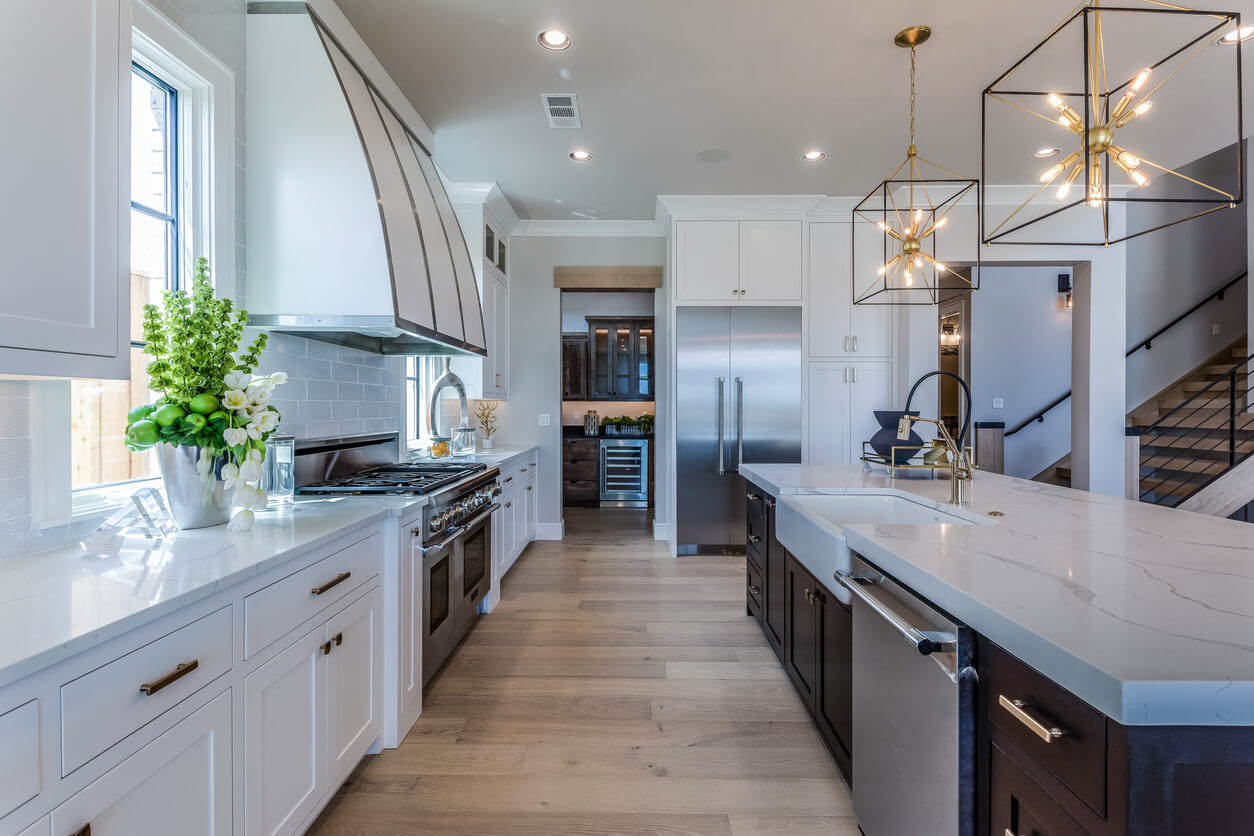 Love what the Abacoa community offers?
Search all available
homes for sale in Abacoa
, or contact the Guarnero Group, local home buying & selling experts for all your real estate needs in Palm Beach County.
Windsor Park at Abacoa
One of the newest communities to be developed at Abacoa, Windsor Park is home to brand new townhomes and single-family homes that create an atmosphere of modern elegance. Windsor Park delivers residents gorgeous views of the neighboring nature preserve, which provides the ideal blend of contemporary living with a connection to Florida's natural beauty. Windsor Park is home to a number of amenities that include a Key West-inspired fitness center, fire pit, and a stunning heated pool. Windsor Park homes come in a wide range of sizes, with townhomes starting at 1,500 square feet and a number of single-family homes approaching nearly 4,000 square feet. Prices for homes at Windsor Park start in the low $600s, with larger single-family homes in the high $1M.
The Island at Abacoa
Consisting of 42 townhomes and 134 single-family homes, The Island at Abacoa is surrounded by the Abacoa Golf Course, making it the ideal home for those with a penchant for golf. Homes at The Island feature a classic Victorian style of architecture, with deep porches, and oak-lined streets. Residents can enjoy amenities that include a play area and swimming pool, and Abacoa Town Center is only a few minutes' walk away. Homes at The Island range between 1,800 to nearly 3,500 square feet, and prices start in the high $900s, going up to nearly $1.2M.
Tuscany at Abacoa
Tuscany is situated beside Abacoa Community Park and is home to both townhomes and single-family homes. The neighborhood features Mediterranean-style architecture, and homes are replete with marble and wood floors, plantation shutters, and crown molding. Tuscany is located only five minutes from Jupiter and Juno beaches, and Palm Beach Gardens' premiere shopping district is only a ten minute drive away. Homes at Tuscany at Abacoa vary in size, ranging between approximately 1,800 square feet to over 3,500 square feet. Home buyers can anticipate prices starting in the mid-$600s for townhomes that go up to over $1.6M for larger single-family homes.